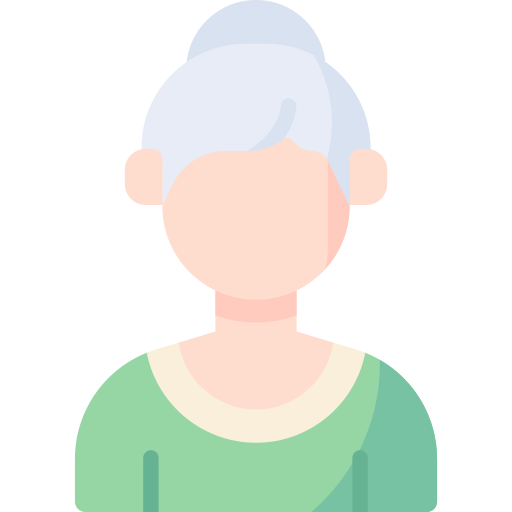 I met Rose at a funeral. Actually, at two funerals, as a friend from high school and a co-worker had both died within days of each other.
They hadn't known each other, these two people who had died, so it was a surprise to find that the woman I had chatted with at the buffet reception on Monday was at the same funeral as I was on Thursday. Life is funny that way. Death, too, I guess.
Perhaps I should start from the beginning.
On Monday, I went to the funeral of Patsy Moran, the part-time bookkeeper at the real estate office where I work. Patsy was 70 years old when she had dropped dead in her office over her PB & J and mocha latte. Massive heart attack. It was sad for us all at the office. Patsy had been a happy, bubbly woman. She came from a large family and had had a large family of her own. At work she was always talking about this cousin and that auntie and showing pictures of the newest Moran addition. There was not a flat surface or any space on the wall of her tiny office that did not have a framed photo of one of Patsy's huge clan.
Most of the office attended the visiting hours at the funeral home in the days before the funeral, but I was the only one who went to represent the office at the funeral itself and the reception afterwards. This was how I came to be standing there in the VFW hall, not knowing a single soul, looking around for an unobtrusive place to drink my cup of coffee and eat a piece of banana bread before paying my final respects to Patsy's children and going back to the office.
Rose was sitting at a round table in a corner of the VFW hall, all alone. She had a plate sitting in front of her with two ham sandwiches with accompanying salads and another plate with a variety of cakes and cookies. She also had a large glass of something fizzy and a hot cup of coffee.
I sat down beside Rose and introduced myself. Rose welcomed me to the table and chatted with me as she made her way with determination through her two plates of food.
Well, I say she chatted, but in fact, Rose offered little information about herself. She was more interested in how I knew Patsy, and she oohed, aahed and mm-hmm-ed her way through the conversation. Instead, Rose asked about me and my life. She was a skilled listener.
When it came time for me to go, she got up and announced that she should go, too. We said goodbye to Patsy's eldest daughter, Ellen, before we left and Rose complimented the ham sandwiches, asking Ellen who the caterer was. It was quite obvious from the spread at the reception that there had been no caterer at all and that the various daughters, daughters-in-law, nieces, etc had put together the buffet. Rose had flattered Ellen so much to think that her homemade sandwiches were as good as a caterer's that Ellen had sent one of her teenagers to make Rose a plate to take home. I said goodbye to Ellen and to Rose and went back to the office.
On Thursday, I went to the funeral of a former schoolmate named Susan. We had gone to school together, but weren't really friends as she was a cool girl and I wasn't. We lost touch altogether after high school, connected again when our kids were friends in elementary school and then lost touch again. But I had seen the obituary in the paper and a couple of old friends who now lived out of town had gotten in touch to ask if I was going to the funeral and to give their condolences if I was, so I went. Susan's husband insisted I attend the reception afterward. I couldn't think fast enough for a reason to say no, so I accepted the invitation.
When I arrived at the restaurant where the reception was being held, I saw Rose. She was again sitting at a half-hidden table with a plate piled high with food from the buffet. I got a cup of coffee and a miniature frosted brownie and made my way across the room to where Rose was sitting to say hello. As I got closer, I saw Rose whip a plastic bag out of her large purse, toss about ten tiny finger sandwiches into it, and put it back into her purse.
"Hello, Rose," I said, as I sat down beside her.
She looked confused for a moment, but then I saw the light bulb go on above her head.
"Oh! It's nice to see you again. Although, of course, under such sad circumstances." She shook her head sadly and took a sip of her coffee and a bite of a tiny cream puff. "These are delicious," she added. "You should try them."
I smiled at Rose. "Are you going to go get some more finger sandwiches from the buffet? They're tiny little things. Not much to them. Not like the hearty ham sandwiches from Monday's funeral. And Susan's snooty family is unlikely to make you a plate to take home. Have you got more plastic bags in your purse?"
Rose looked at me warily. I guess she thought I might tell someone that she didn't belong. But why should I have? I smiled at her.
"Don't worry. I won't let your secret out. But, tell me, how often do you attend funerals for a meal? I'm impressed. It's a clever way for someone on a budget to save money on food."
Rose smiled. "I go to funerals every day but Sunday, but only because no one has funerals on Sundays. I can't always manage to get to the receptions afterward, though. It depends. On Monday, the family was large and everyone was inviting everyone else to the reception at the VFW. It was easy to slip in. Today, I thought I wouldn't be able to go, because the funeral was smaller, but I think the husband wanted to be sure that his wife had a good turnout—I guess she wasn't very likable from comments I heard at the funeral, poor dear—I heard him invite every single person who went through the line at the end of the funeral, practically begged some folks, so I knew I'd be okay coming to this one, too. But, to answer your question, I get at least two or three buffet meals a week and sometimes doggie bags as well."
"You go to a funeral every day? How do you manage not to get caught?"
"It's a big city. There are a lot of funeral homes. And no one bothers with old ladies," Rose shrugged. "We're invisible."
© 2019 Liza Cameron Wasser